Announcements & News
T-Ball Information - 2021 - Saturday, May 8, 2021
We currently have 4 TBall teams. Unfortunately one of our coaches is moving and we need one more coach to replace him. We need a Parent volunteer coach!
Games will begin the second week of June through the second week of July. Typically games are Tuesday and Saturday. Additional team information will be sent by email once we secure a coach. Sending a special thank you to those that have volunteered to coach and help this year! We could not have the programs with you!
Registrations remain open this week!
Did you forget to register but have a player that wants to play?? Call our office and we will get them registered and placed on a team.
* Stop in during staffed hours to complete a form and make a payment or call us at 925-3811.
Summer Recreation Baseball and Softball
14U Boys Baseball:
TAPD is looking for area boys, age 14 and under who are interested in playing in a summer ball Pony League. There is the possibility of participating in a local area interlock league for this age, however, it is contingent on the numbers of both players and participating teams. We have been actively in contact with the area League Director. If you are interested please send your player's name, age, grade, and best contact information to our general email
tapdfacres@gmail.com.
6U Modified - We are still accepting registrations for this age group this week.
TBall - Registrations are open for TBall through the first week of May.
2021 Pool Season
See Pool Tab for 2021 Information
Volunteer and Service Hour Opportunities - Sunday, March 28, 2021
Need Service Hours? Have a Youth Group wanting to give back to our community? We need you! Contact us today for more information and opportunities to help. 309-925-3811 or tapdfacres@gmail.com
Youth Sports Tips - Thursday, March 11, 2021
Stay home if sick
If you have symptoms of COVID-19, have been diagnosed with COVID-19, are waiting for COVID-19 test results, or may have been exposed to someone with COVID-19, you should stay home and not participate in any sports.
Wear a mask
Wear a mask if feasible, especially when it is difficult to stay less than 6 feet apart from other people and especially indoors, for example in close contact sports such as basketball.

Lower-intensity sports:

Emphasize wearing masks, limiting physical contact, taking extra precautions with shared equipment, and practicing physical distancing for lower intensity sports.

Higher-intensity sports:

Limit high-intensity sports when indoors. People who are engaged in high-intensity activities, like running, may not be able to wear a mask if it causes difficulty breathing.

Increase distance for high-intensity activities.
If unable to wear a mask, consider conducting the activity in a location with greater ventilation and air exchange (for instance, outdoors versus indoors) and where it is possible to maintain physical distance from others.

If your mask gets wet, be sure to change it as it may be more difficult to breathe through.
CDC does NOT recommend the use of face shields or goggles as a substitute for masks, however they may be used as eye protection

in addition

to the use of a mask.
Minimize sharing of equipment or gear. Don't share food or drinks.
Encourage players to bring their own equipment
Encourage players to bring their own equipment if possible, like gloves, balls, and helmets.
Bring your own water to minimize use and touching of drinking fountains. Consider labeling your water battle with your name.
Clean and disinfect shared items between use.
Don't share towels, clothing, or any items used to wipe your face or hands.
Avoid sharing food, drink containers (e.g., coolers), and utensils.
Weight Loss Challenge - Monday, January 4, 2021
Brought to you by the Tremont Area Park District and Fitness Coach Michelle Williams
Questions: contact TAPD 309-925-3811 Email: tapdfacres@gmail.com Michelle Williams mwcoach23@gmail.com
Registration begins 1/4/2021 online at the TAPD website or stop in the fitness center.
WEIGHT LOSS CHALLENGE
Wednesday, January 13th to Wednesday March 10th.
Change 4 Life, Eat Well, Move More and Live Longer.
In this 9 week program, , participants will compete against one another to lose weight and body fat. Fitness coach Michelle Williams will help you start your weight loss journey by coaching you with healthy eating and fitness programs.
Program Goal: The goal of the program is to give the participant a life coach to help them become accountable for lifestyle change. The areas of expertise are nutrition, exercise, stress reduction and time management.
Prizes: A jackpot which grows with the number of people participating and weigh in penalties. Weigh in penalties must be paid at each weekly weigh in. Two Free PASSES will be given to each participant which can be used to skip a weigh in throughout the program (excluding first and the final weigh in). If you miss a weigh in you will pay $5 and if you gain at any weigh in it is $1 per pound and this money goes into the jackpot. Account must be paid in full by March 10th to be eligible for the prizes. . Winner will be determined by the percentage of weight lost: We will have a Female winner and a Male winner. They will split 50% of the jackpot. Weigh in dates to be determined.
January, 11th, 12th, and 13th reservations will need to be made for weigh in and first consult. Masks must be worn.
Tremont Fitness is offering a $20 per month membership for anyone that joins the weight loss program.
1st Prize: 50% of jackpot
2nd Prize : Gift Card for Park,Pool or Fitness Center
3rd Prize: One Month Membership Tremont fitness
Fitness Coach Bio:
Michelle Williams!
Michelle is a dedicated Tremont resident. She is a high school girls basketball coach and a booster volunteer at Tremont High School. Michelle is an experienced personal trainer and group fitness instructor with 20+ years in the Fitness field and 10 years as a lifestyle coach.
She is here to COACH you and ENCOURAGE you to become your BEST self!
Questions: contact TAPD 309-925-3811
Email: tapdfacres@gmail.com
Michelle Williams mwcoach23@gmail.com
November 2020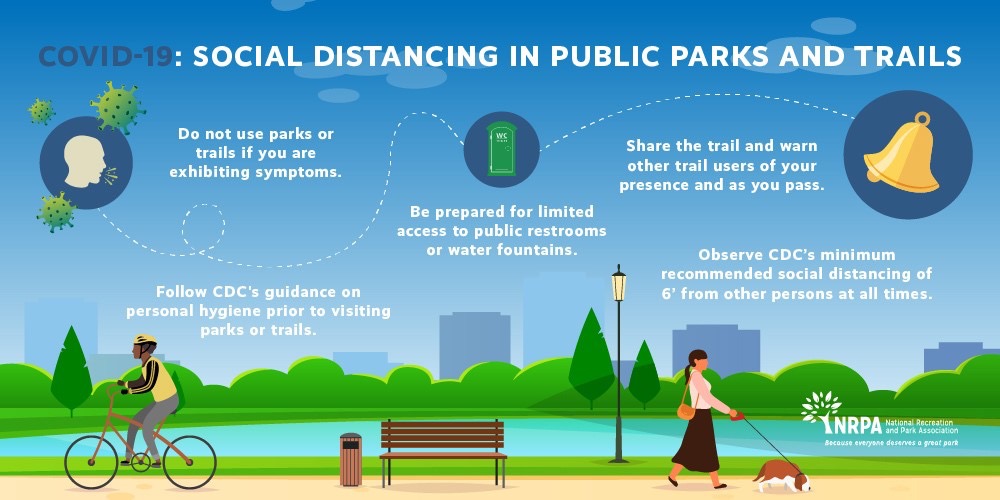 FISHING PERMITS - We have online sales or over the phone sales of Fishing Permits. Fishing Permits are required for anyone 16 years of age and older. You must also have an Illinois Fishing License.
Tremont Lakes Rules and Regulations are posted at each lake.
We asked that the social distancing guidelines are followed and reserve the right to close the lakes as needed for the safety of the community. Social distancing guidelines posted below include staying 6 feet from others.
INFORMATION UPDATES - We will do our best to keep you informed, we will update our Facebook pages, send member emails and update this website. We will continue to assess day by day and make changes necessary to keep you and our staff safe.
Information and updates can be found at:
Tremont Park District Facebook
Tremont Group Fitness Facebook
www.tremontpark.org
If you have questions regarding TAPD closings, services, programs or other park district-related issues please email us at tapdfacres@gmail.com or leave a message at 309-925-3811. For the safety of our employees, we have limited office time and we will respond as soon as possible
We appreciate your support and cooperation as we work through doing our part to comply with the recommendations of our state and local government.
-Tremont Park District Staff and Board
Sampson Street Building Batting Cages
The Sampson Street Building /Batting Cages are to be used with reservation only. There are guidelines for using this property and the cages including a registration form and waiver to that must be completed. We ask for your cooperation with keeping our properties clean and nice. We appreciate any and all feedback. Please call the office before using this property. Thank you.
Agreement Form and Waiver are under the forms tab - Sampson/Batting Cages